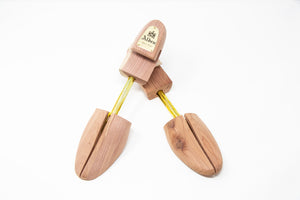 Made from Cedar Wood to keep your shoes smelling fresh and looking good for the entire lifetime of the shoe. 
While these are made by Alden for Alden shoes, they work with most other shoe brands, providing the sizing in width and length is accurate. Please let us know if you have any questions or are unsure what size will work for your shoes.
We only ship Alden within the United States.